Whoa! What a whirl wind these last few days. First off, WPPI rocked. Doing it all while 7 months pregnant… debatable.

 For the non photographers reading wondering "What the heck is WPPI?" It's a gigantic photographers convention held in one of the biggest party towns of all time! A place we all come together to listen to some pretty AMAZING industry leaders speak, head to an amazing trade show, get the inside scoop on all the FANTASTIC products about to hit the scene, trade secrets with other photographers, and well… when you are not 7 months pregnant, head to some pretty AWESOME parties!! We stayed at the MGM and I must say, having a rockin' roomie is a MUST. (Sara I love you!) We had some of the best talks you could ever imagine. I am so insanely excited to share all of the awesome things to come with you all. Such a fun year full of growth for Melissa Beck Photography coming up!! I'm not going to lie here… I should have done a much better job documenting this trip than I did, however I did manage to grab a few pics along the way.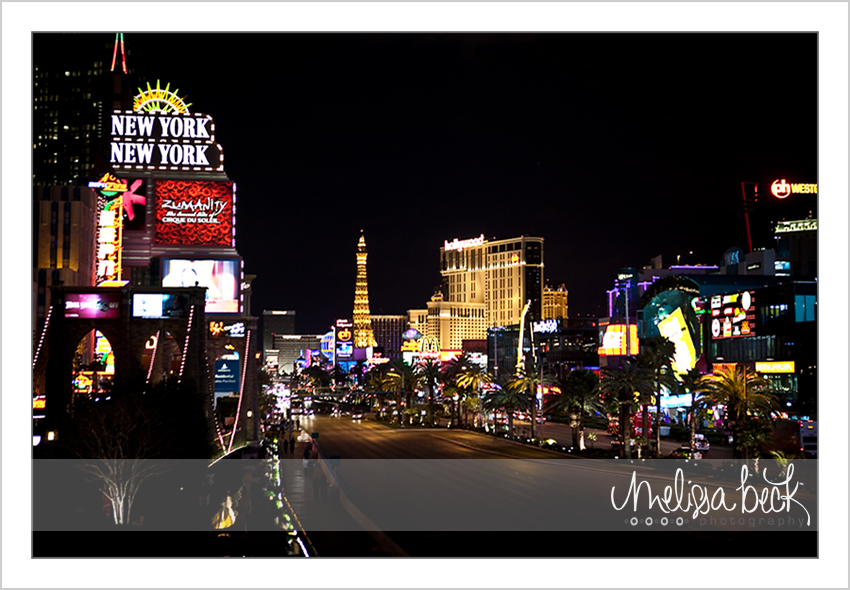 So I know ONE thing about gambling. I will ALWAYS lose money. It's a simple concept to me really. Put some money in the slot machines, have maybe 3.5 minutes of entertainment…OR crumple it up and toss it on the floor or in a trash can. All in all, I walk away with the same amount every time! lol. Although the below picture is fun, note the .25 cents betting allowance. This picture is worth… wait for it… .75 cents! Haha! Hope you all have better luck than I do.

Although I did have an amazing time, I have to say… Put a pregnant lady in M and M World… and you better watch out! Mmmmmmmm!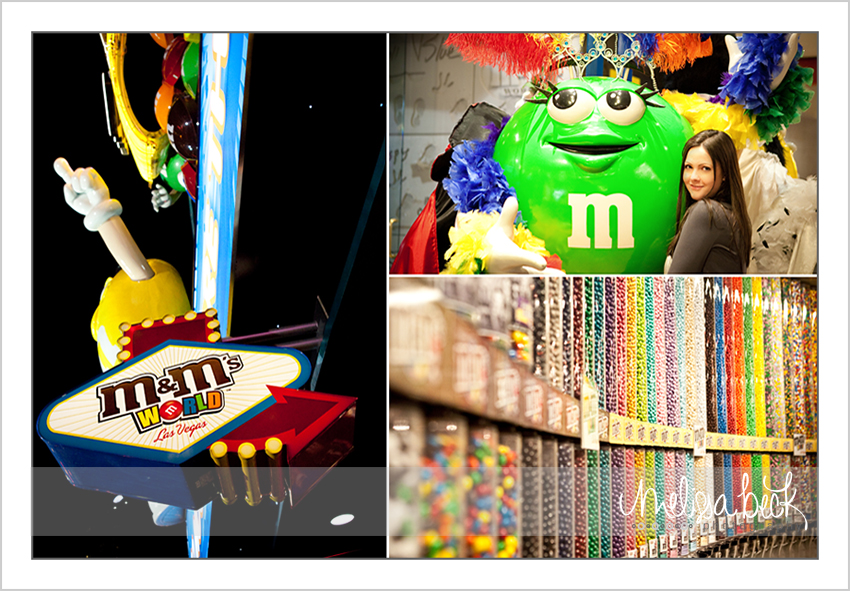 So with the quick recap of WPPI | Viva Las Vegas, exciting news of awesome things to come, and another I will be out of the office until Monday note. I will leave you with the this reminder:
Keep the entries coming for the Spring into Love | Wedding Photography Contest! All entries are due by midnight on March 20th. We've reached the single digits. It's only 9 days away!!! Check out the post for all of the details if you haven't already.
As for now, I am so excited. I will be enjoying my first wedding (in over a year) where I get to attend as an actual GUEST!! My sister in law is getting married on Saturday and the festivities begin tonight. Whoo-hoo! Congratulations Laurel and Jeff!!
HAVE A GREAT WEEKEND!!
Melissa Beck
is a professional Wedding Photographer and Engagement Photographer who has been
featured
on several blogs and publications.
Melissa Beck Photography
is a Wedding Photography Studio specializing in Modern Wedding and Engagement photos in Maine, New England, Kennebunk, Portland, Freeport, Falmouth, Yarmouth, Cape Elizabeth, Denver,Colorado and the Rocky Mountains.
Contact
Melissa Beck Photography to be your Maine and Colorado Wedding Photographer today.