Slow and steady wins the race right?!?
I am going to go with a yes on that one. Well at least when you have a MILLION ongoing projects at the same time. Here is the next step for babies room! LIKE IT?!  And for those of you out there who are like me… I am a list maker! I will totally write something down just to be able to cross it off. Come on!!! Some of you guys do it too! So here is our baby room list… So far we have:
Painted walls
Primed crown molding
Installed crown molding
Caulked crown molding
Painted the crown molding
Cased the window
Caulked the window casing
Painted the window casing
Installed curtain rod and curtains
Designed dresser and crib
***Insert millions and millions of things here for those projects!***
Almost completed dresser and crib…
Changed light fixture
And TRUST me, the list still goes on and on! 4 weeks and 4 days until our due date… Think we will make it?!  I hope so, I have faith in my kick butt hubster and our dads! So stay tuned for the next "Buried in Baby Land" post with the final touches before we debut her entire room all decorated!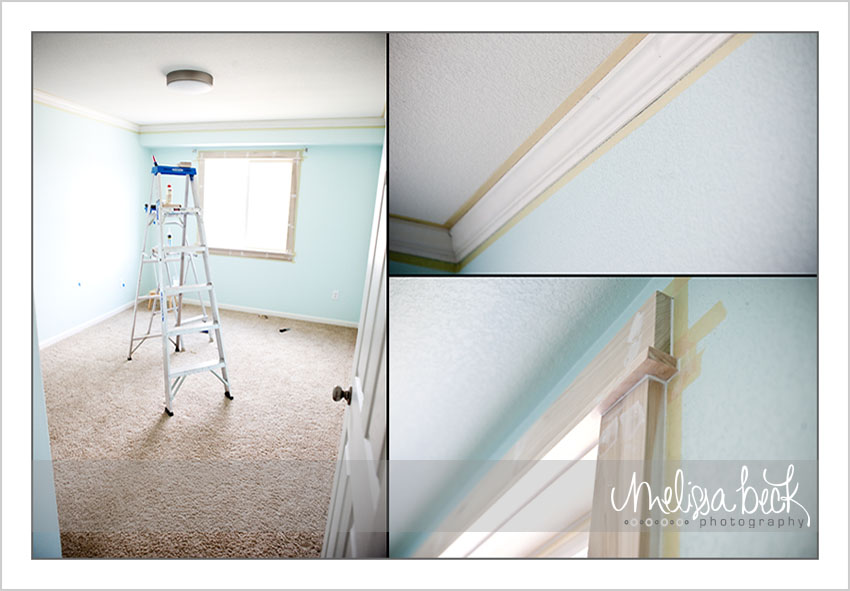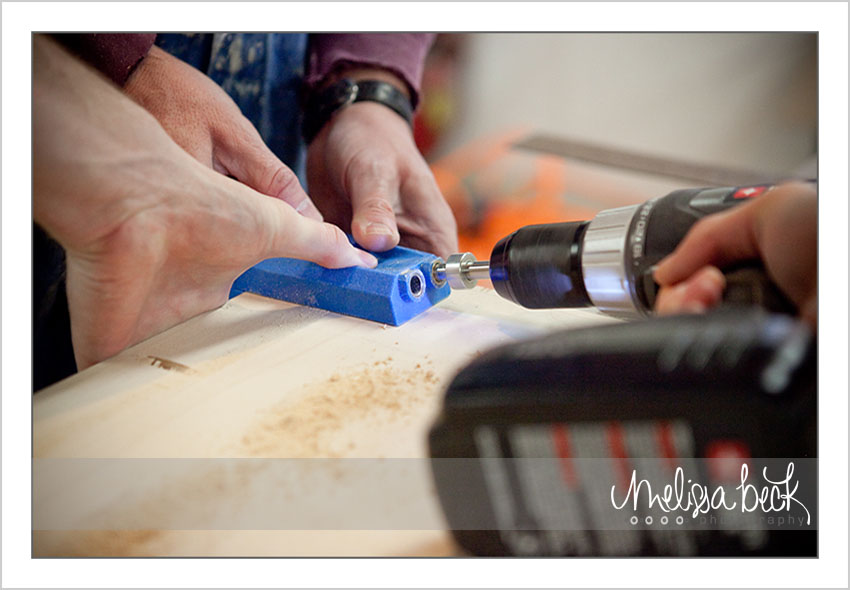 Walnut crib slat pieces…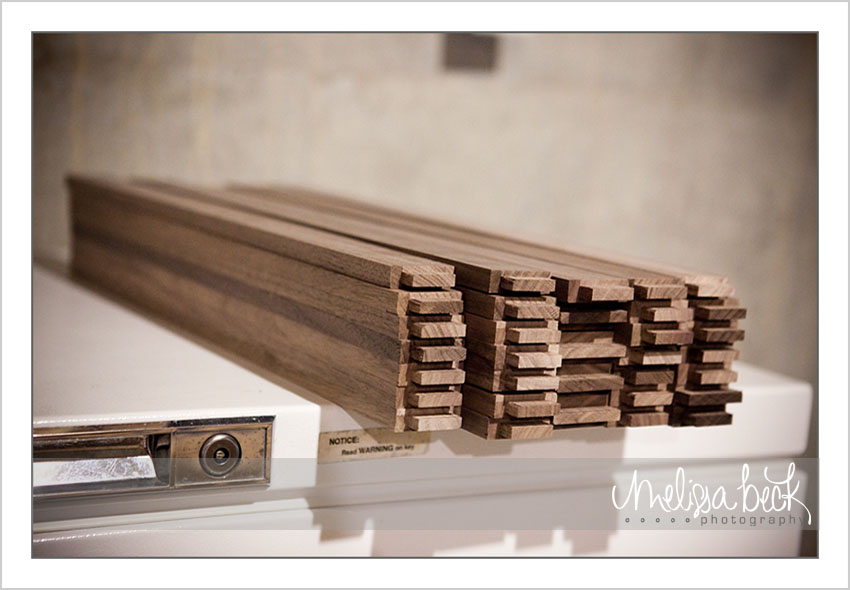 Side two complete! And if it wasn't sooooo dusty during all of the sanding projects, there would be solid picture proof that I have been helping with all of this. I was even nicked named Sanding Sally the other night.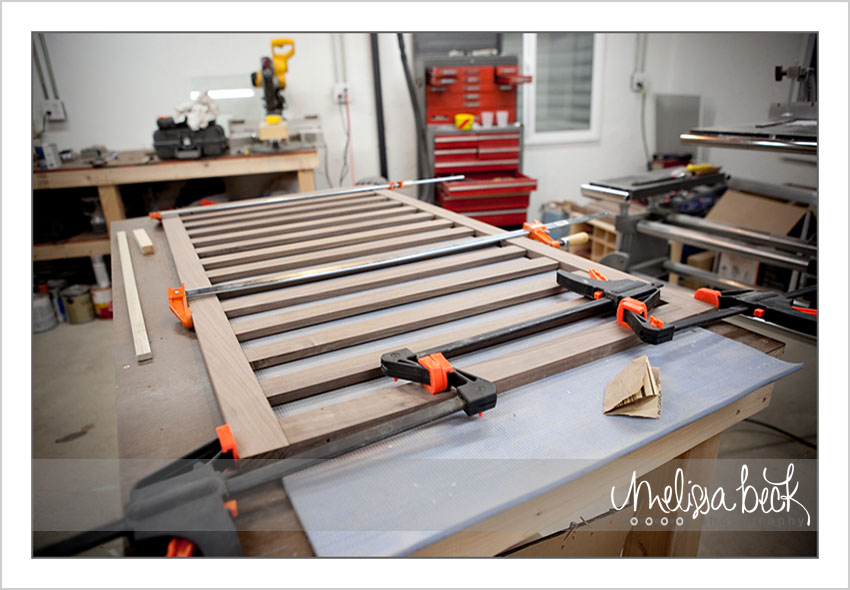 We have drawers!!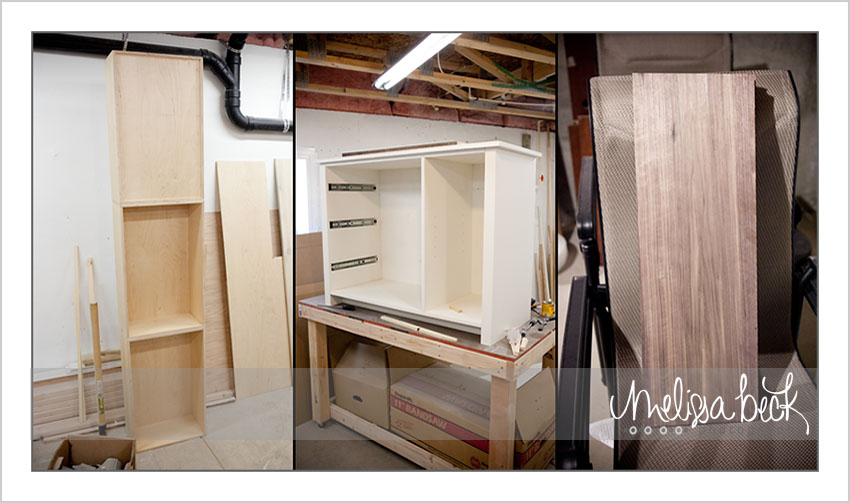 A door, some knobs, and some final waxing and this bad boy will be ready to put in place in her room!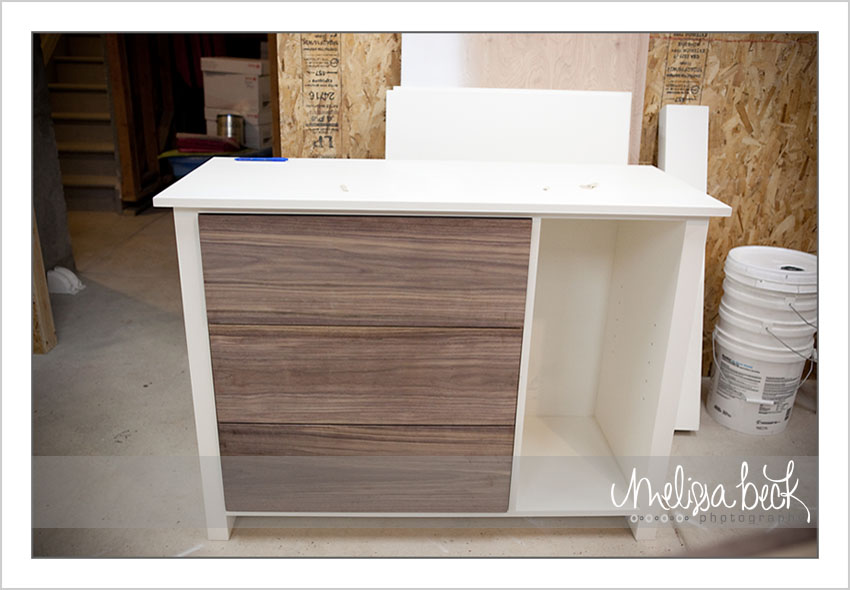 And last but not least.. The dog who is TERRIFIED of the vacuum, but who willing lays on the shop floor and can sleep through a table saw…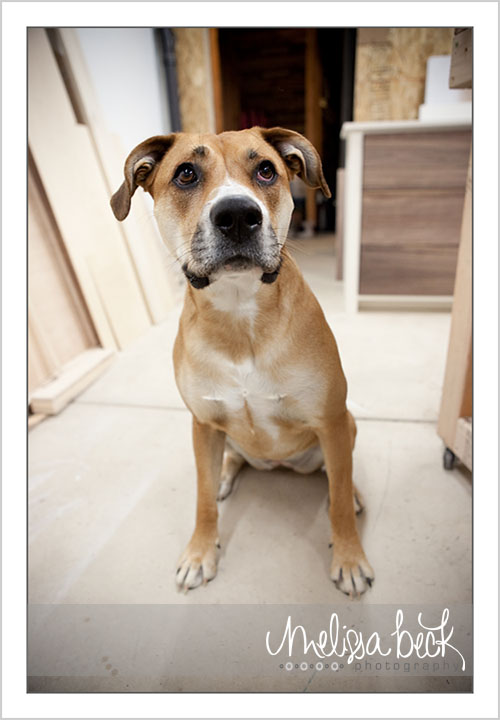 Up next… BABY SHOWER!
Melissa Beck
is a professional Wedding Photographer and Engagement Photographer who has been
featured
on several blogs and publications.
Melissa Beck Photography
is a Wedding Photography Studio specializing in Modern Wedding and Engagement photos in Maine, New England, Kennebunk, Portland, Freeport, Falmouth, Yarmouth, Cape Elizabeth, Denver,Colorado and the Rocky Mountains.
Contact
Melissa Beck Photography to be your Maine and Colorado Wedding Photographer today.