We are so incredibly blessed to have the family and friends we have in our lives. The over flowing amount of love and support that we have been receiving from day one since announcing the pending arrival of Baby Beck has been almost overwhelming! This little bundle of love growing in my belly… she is beyond blessed and lucky to have each and everyone of you all in her upcoming life, as are we. Just a few weeks ago we celebrated with my baby shower. What a shower it was. Talk about feeling loved!! My most favorite group of ladies in the world were kind enough to spend their time planning a WONDERFUL afternoon for me to enjoy.
It actually all started as far back as December! Both of my amazing grandma's live in California… So naturally, I wasn't expecting them to attend the shower in Colorado. Well, little did I know!!! Both of them flew out to surprise me a few days before the shower. It was beyond special to me to have them both here to celebrate this chapter in our lives. Thank you Mom, Grandma, and Oma for all of your love and creativity in keeping this a secret. It truly is something I will never forget.
I hope you enjoy the little glimpse into our lives and home though this new series I am going to be working on… Buried in Baby Land. That is really how we have been feeling. Buried! In love, support, happiness, joy, fear, excitement… you name it, we have been buried in it. We are so incredibly thrilled to meet this little miss who has been keeping me up all night lately. Something I know is not going to change for quite a while just yet

Enjoy and THANK YOU to everyone for everything! Words are not enough for you all in our lives!!!!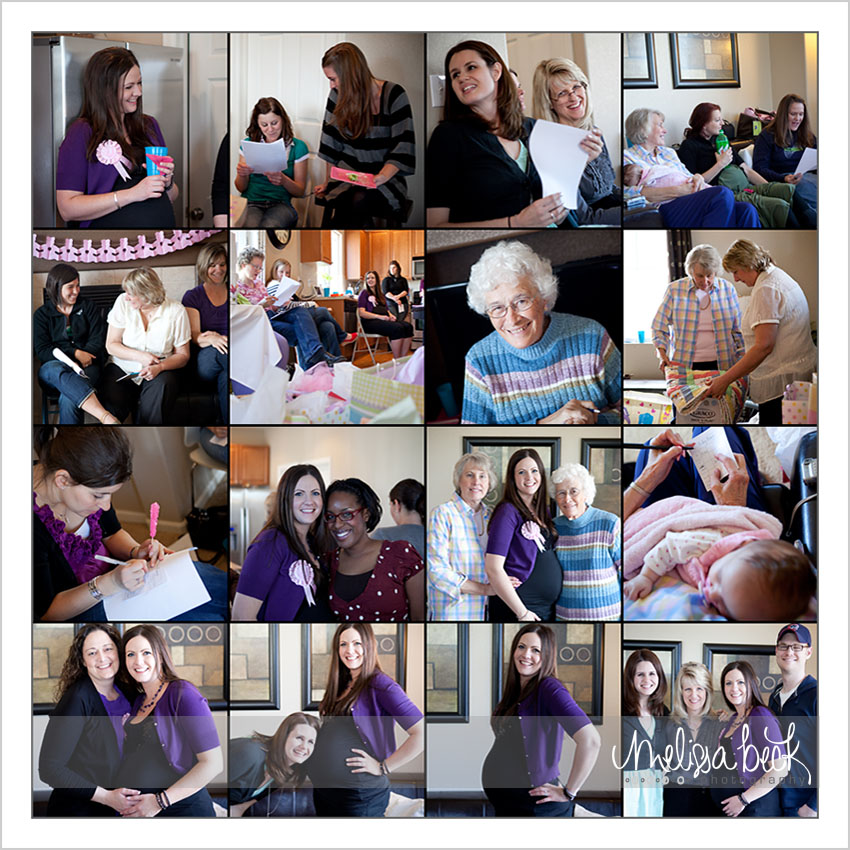 My beautiful Dawn. You are such an amazing friend! I couldn't imagine doing life without you!!!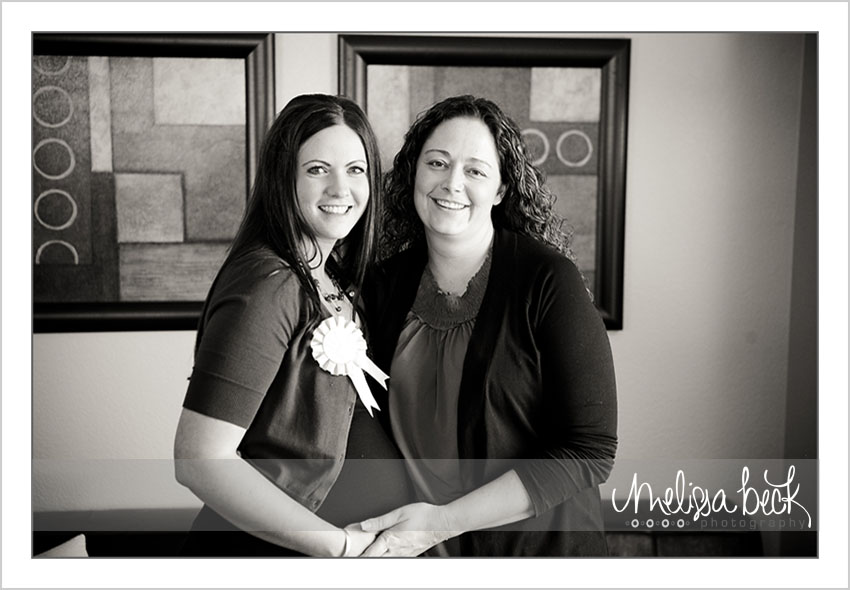 Me and my Mama!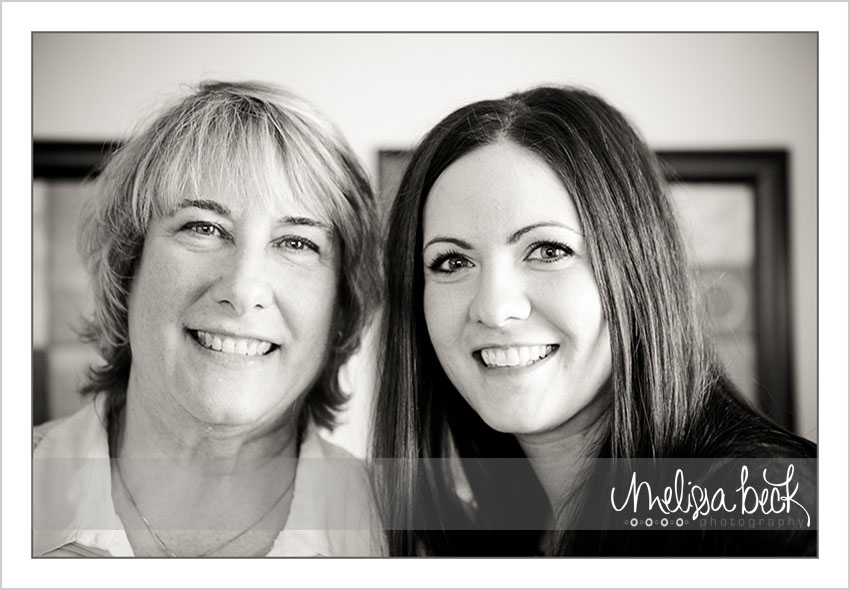 A preview pic of the yummy dessert table before guest started to arrive… MmMmm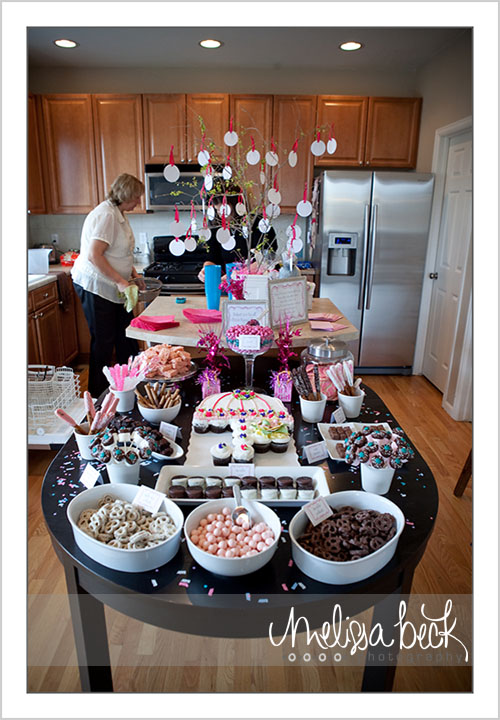 So this little touch was something Jake and I threw in for our guests to partake in. (Ok, I did the work but Jake was a fantastic branch cutter!)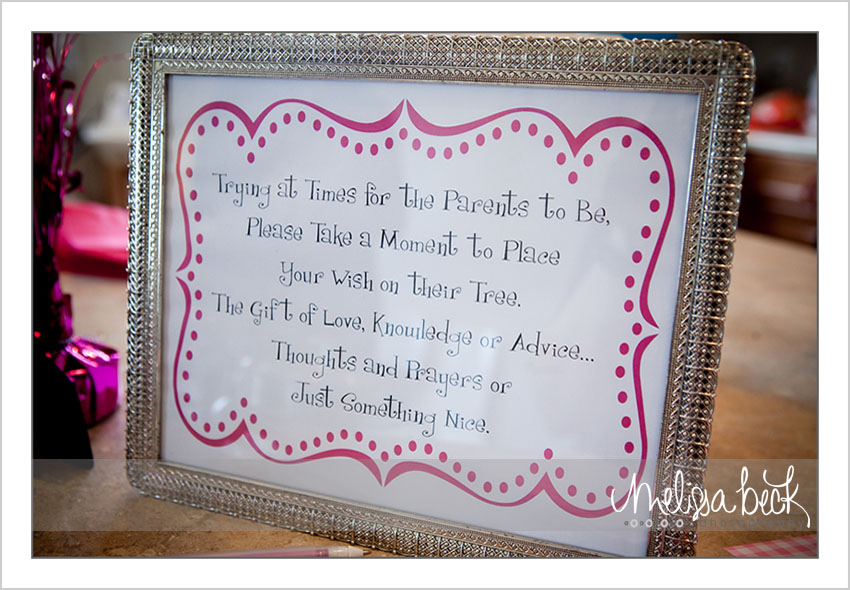 Our Wish Tree! And thank you everyone for all of your loving words of advice and encouragement. We have begun to scrapbook all of the circles of love to be able to share with baby at some point in her life. So when she is screaming at me that I don't love or understand her during her teenage years (lol, I know it's bound to happen, I did it to my mom), I can pull these out and remind her how loved she has been from day one.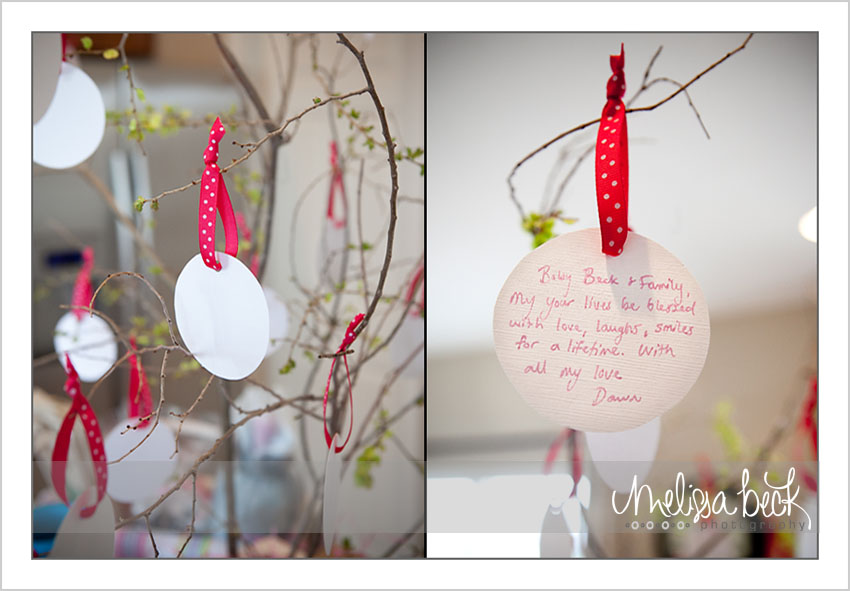 And now for the GRUB…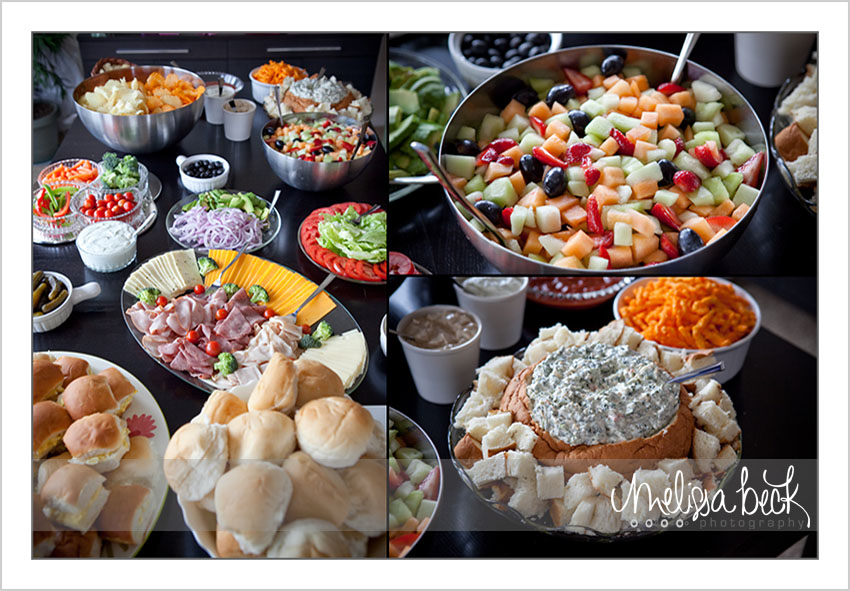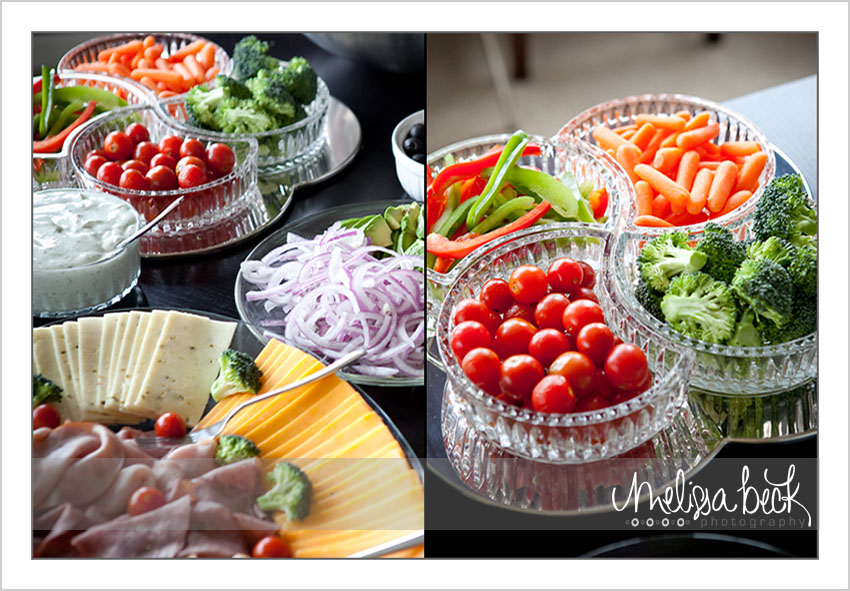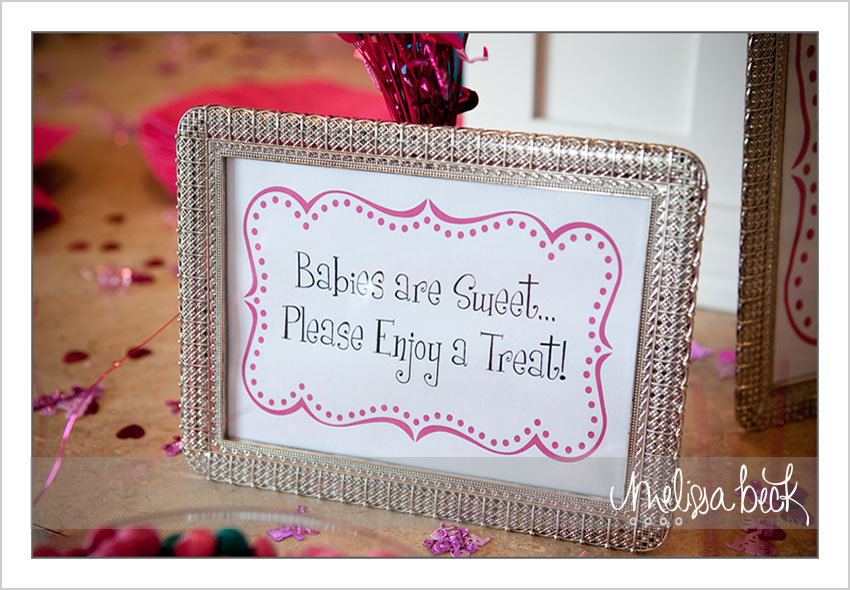 What's some good grub without a few (and I say that lightly) desserts!! Hello sugar over load!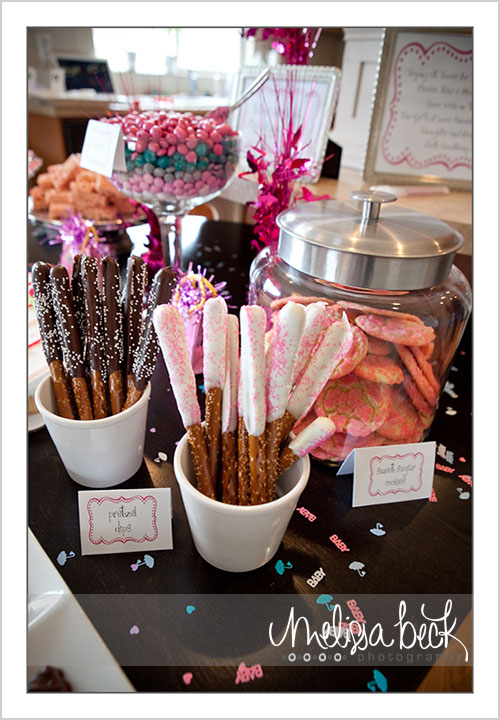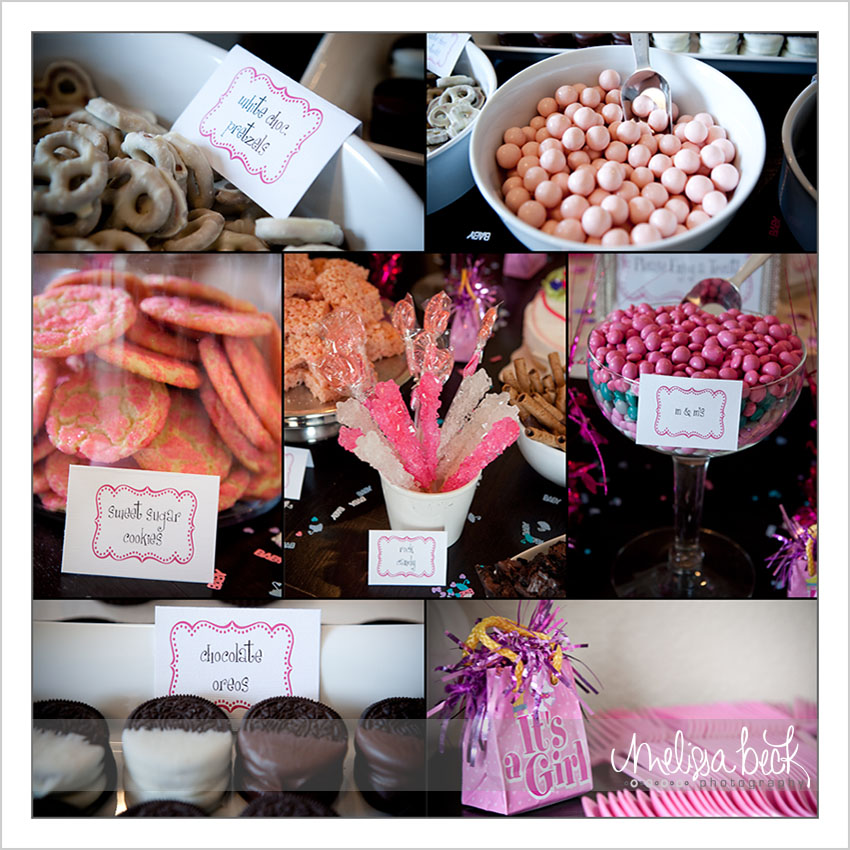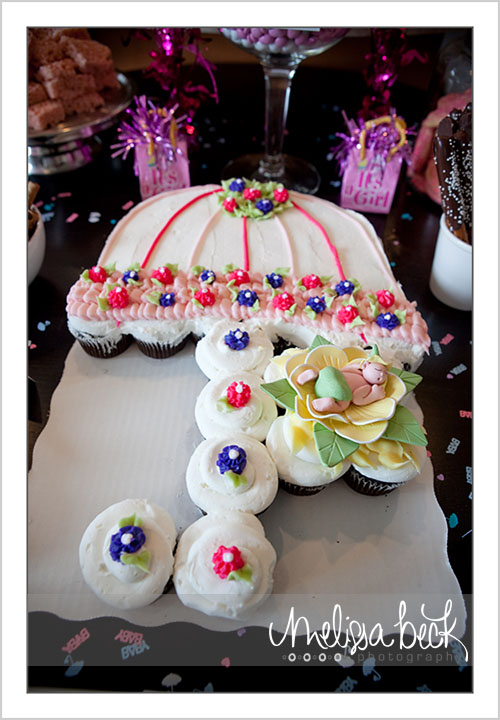 Hello Marshmallow Pops! You were yummy!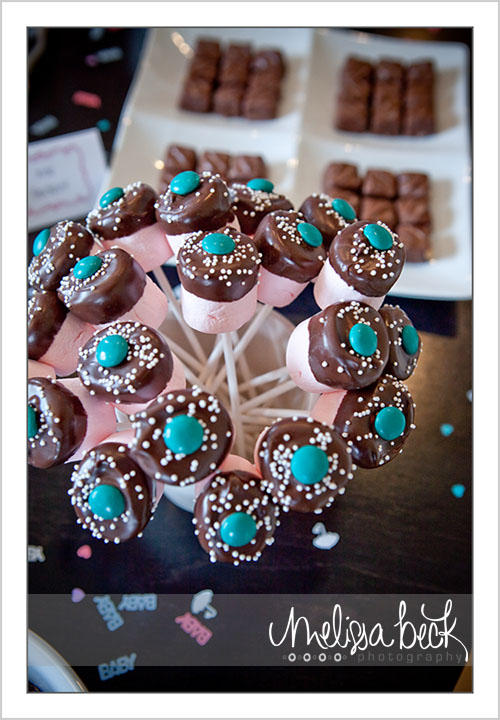 So check out the "Spa Day" fun prize basket that Miss Rhonda won! Included was yummy wine, lotions and potions, bath bombs, pedicure set, massager, realxing eye mask… Everything a gril would need to induldge for an eveing. We had a ton of raffle tickets that were included within invitatiosn, given out for giving mamma-to-be a compliment, winning games, and for bring baby some diapers. (You ladies sticking rock BTW!! We actually totaled up all the numbers of diapers you all so generously gave us… 1,324!!) AMAZING.

THANK YOU!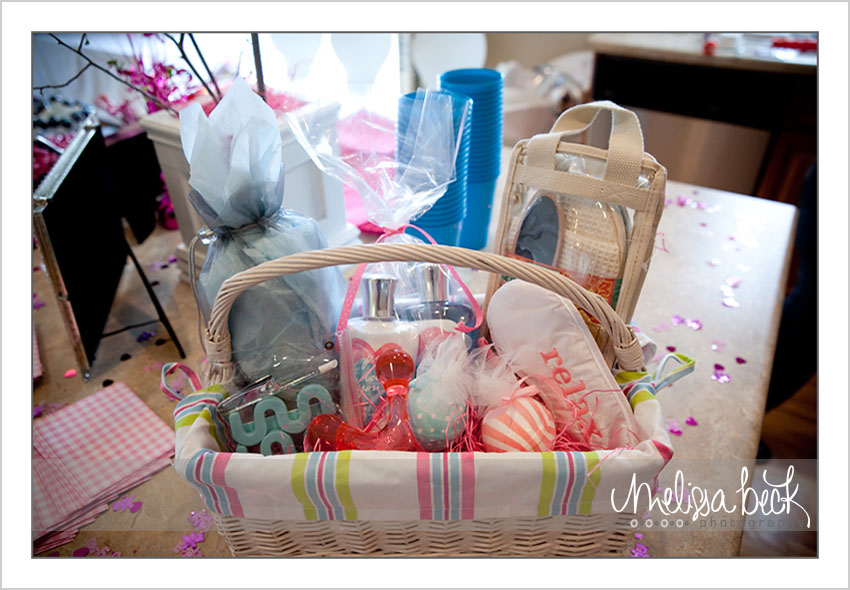 See that big open circle in the middle of the room? Yep that's where my big ol booty was sitting while playing. And THIS awesome mess is just some of what we are so blessed to have to put away, enjoy, sort through, play in, and fall in love with once the festivities slowed down!!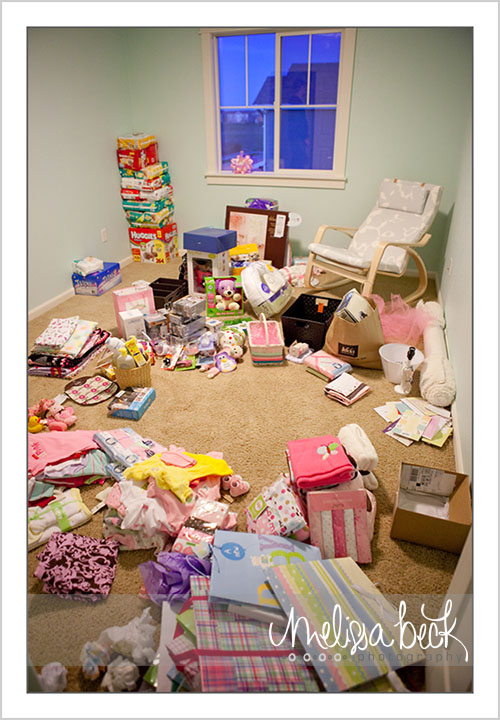 I love you all!! Each and everyone of you. Thank you is not even close to enough to show our gratitude. (Which, I am still working on all of those for you guys) WE LOVE YOU ALL!!!!
Melissa Beck
is a professional Wedding Photographer and Engagement Photographer who has been
featured
on several blogs and publications.
Melissa Beck Photography
is a Wedding Photography Studio specializing in Modern Wedding and Engagement photos in Maine, New England, Kennebunk, Portland, Freeport, Falmouth, Yarmouth, Cape Elizabeth, Denver,Colorado and the Rocky Mountains.
Contact
Melissa Beck Photography to be your Maine and Colorado Wedding Photographer today.