Holiday dinner parties.
It is the time of year when we all either get to or have to go to at least a few.
Jake and I began a tradition last year of hosting a big Thanksgiving potluck at our home for some of our friends, where we have just started being able to use all of our awesome serving dishes and wine glasses. Although we use them quite often just for us, there is something a little grander about other people being able to enjoy them as well. However after typing that, I realize people probably don't really enjoy our serving dishes or wine glasses, but I am still going to pretend that you guys do.
As I was carefully placing all of the beaded (glittery/pine cone/pumpkin) twine festiveness that I was using as runners for the tables, spending too much thought on the placement of the candles and leaves, the dishes were being set by Jake. It really did look pretty, and I don't even have a single picture from the entire night.
I began to set the glasses. Every other setting, wine, beer, wine, beer… Then I realize great, we don't have any wine charms! With ten wine glass guests, I found myself rummaging through my trusty craft bin. Ten separate snips of colored ribbon later, viola! wine charms!(??)  At the risk of it being corny I tied each little colored ribbon into a curly display, attempting to pass them off as thought out festiveness. Of course non of our wonderful friends said a single thing, good or bad.
So this put me on a mission. Find wine charms. You maybe thinking, yes, wine charms… they are everywhere! Pick some and be done with it. I can say my husband would agree with you. But did I want just any old wine charms to adorn my favorite friends holiday drinks? Ohhhhh no. They had to be fun and cute. Fit into our decor, set a tone, be classic… Wine charms can do all this?? The ones I fell in love with can.
These. I LOVE these wine charms! They are made from authentic vintage typewriter keys. How fun is that?
Okay maybe they can't save the world, keep me from burning the rolls, or even keep someone from dropping the yams on the floor next year. But they sure look great. I found these on, yep, you guessed it Etsy. The time sucking, spend all day looking and drooling over everything site. I think I can maybe spend/waste just as much time on Etsy as Facebook. It's a love hate relationship. Speaking of, are we Facebook friends or are you a fan yet???
Check out Teresa DeLeen. She is the one who makes my new favorite wine charms.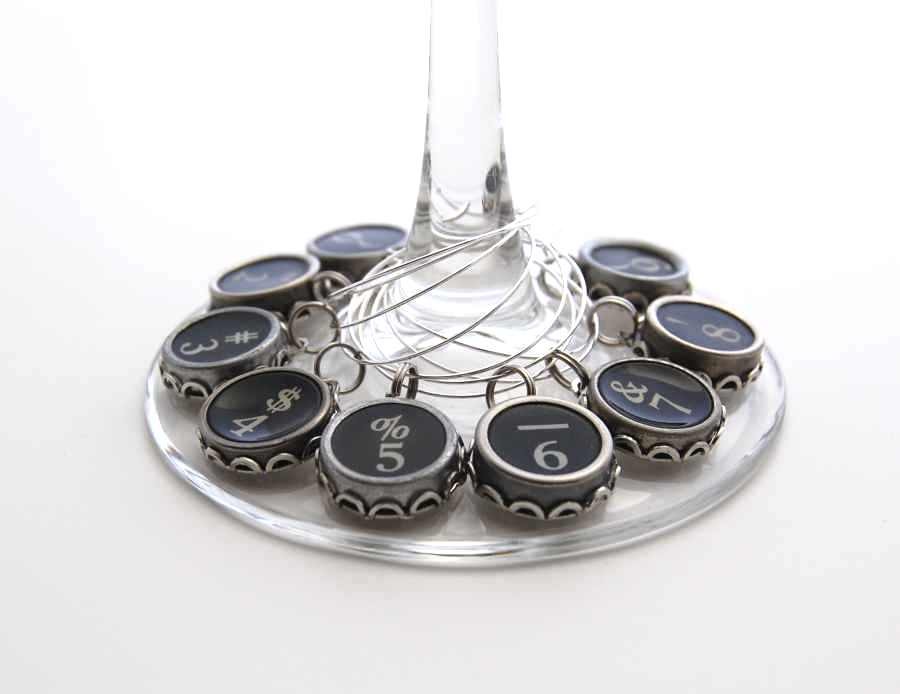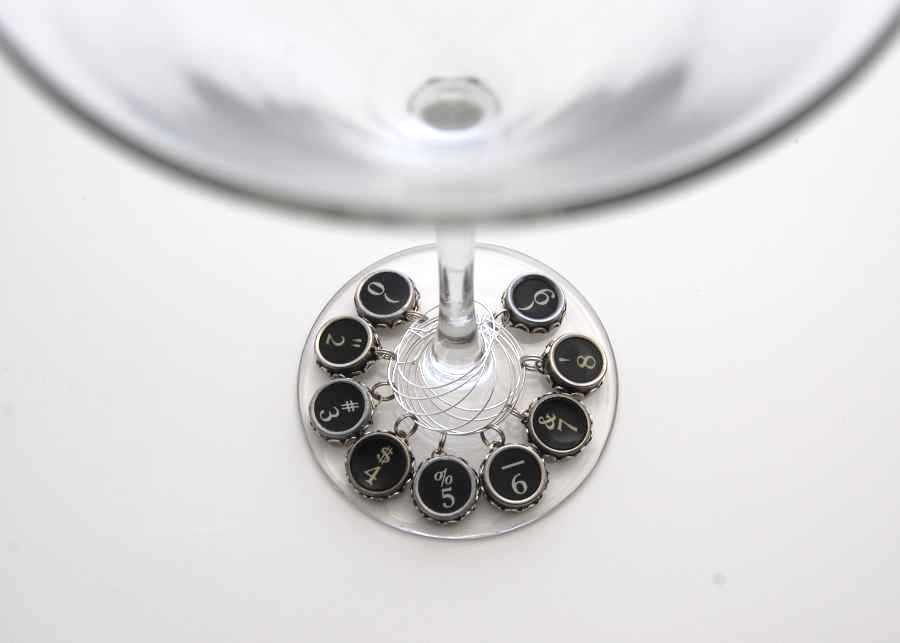 ***These are not my images. They are from Teresa Deleen and her Etsy site shop.***
Melissa Beck
is a professional Wedding Photographer and Engagement Photographer who has been
featured
on several blogs and publications.
Melissa Beck Photography
is a Wedding Photography Studio specializing in Modern Wedding and Engagement photos in Maine, New England, Kennebunk, Portland, Freeport, Falmouth, Yarmouth, Cape Elizabeth, Denver,Colorado and the Rocky Mountains.
Contact
Melissa Beck Photography to be your Maine and Colorado Wedding Photographer today.