Because your love is simple. Because your simple love is an everyday love. Because your love doesn't need just one day…
Simple love is when he comes home with a small gift of appreciation for you, because 'it looked like you"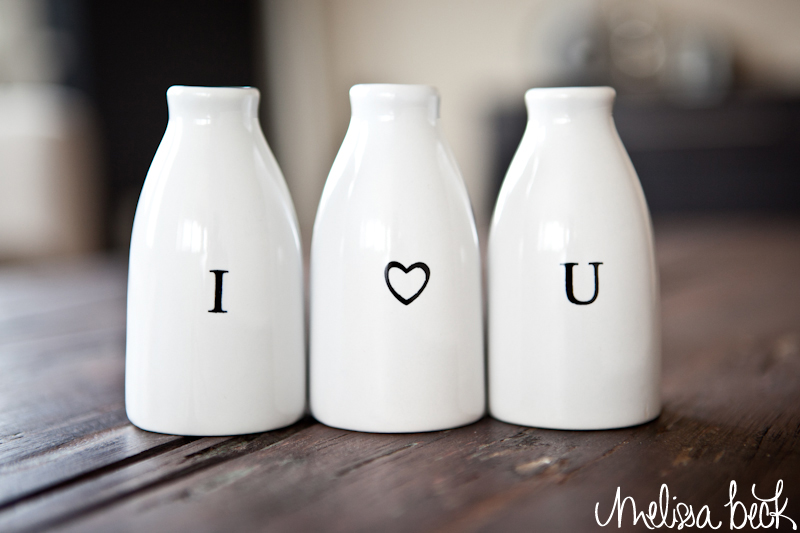 Simple love is your Valentine's Day card saying, "I've got you and you've got me… I win."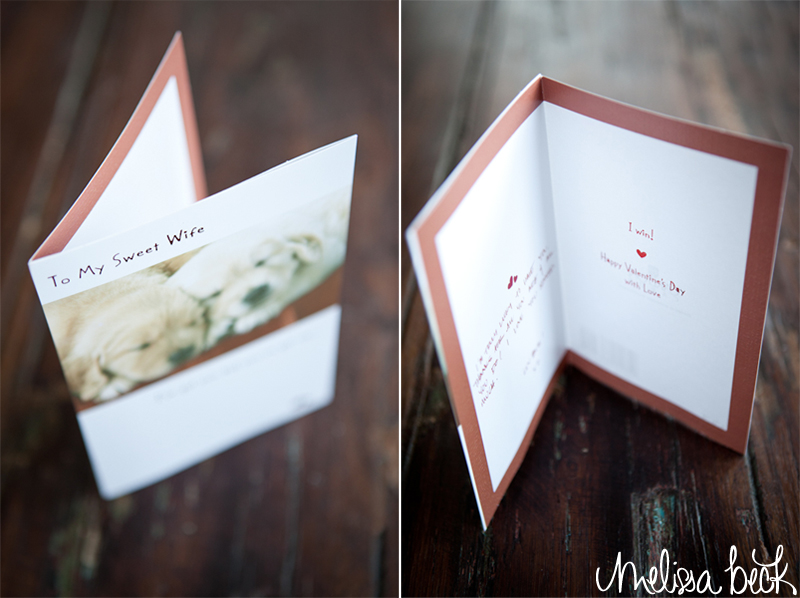 Simple love is your card to him saying, "I love you a hole punch" And when you go to repeat it, you mess it up…
But now when you say, "I hole punch you", he smiles softly and lightly chuckles because he, hole punches you too.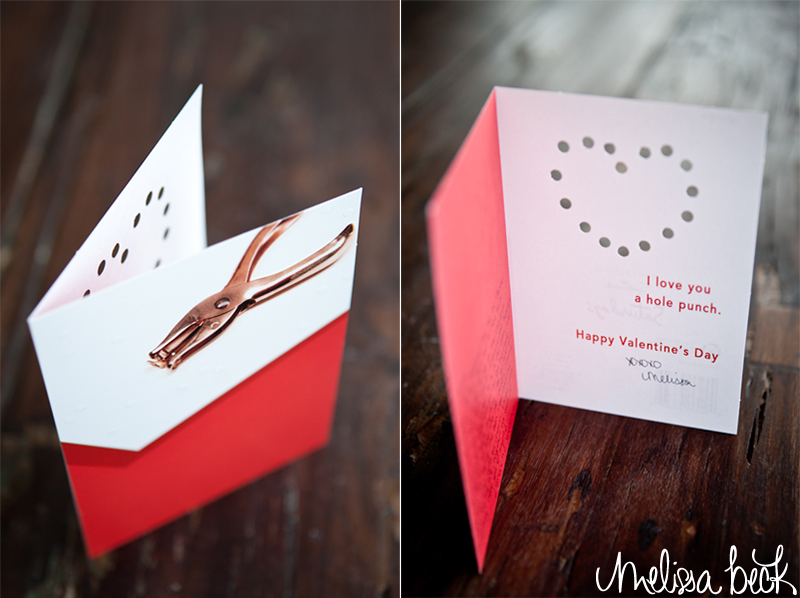 A simple everyday love. A I win because I have you love. A hole punch you love.
Happy Valentine's Day.
Melissa Beck
is a professional Wedding Photographer and Engagement Photographer who has been
featured
on several blogs and publications.
Melissa Beck Photography
is a Wedding Photography Studio specializing in Modern Wedding and Engagement photos in Maine, New England, Kennebunk, Portland, Freeport, Falmouth, Yarmouth, Cape Elizabeth, Denver,Colorado and the Rocky Mountains.
Contact
Melissa Beck Photography to be your Maine and Colorado Wedding Photographer today.