Okay, so yes although we did head to Vegas to partake in Wppi (like the worlds largest gathering of talent and cameras) we, also before leaving agreed I wouldn't take anything camera related that wouldn't fit in my purse or pocket. 3 days baby free, with only a carry on (first time ever!), and no camera gear to schlep around… With my husband… Um yes please!
I have never done this. Gone on a trip armed solely with my IPhone to capture all of our moments… Let me say, it was kind of freeing to not have to stop every second because I 'see' something. I can't say I would suggest this method for a grand adventure with once in a life time scenery or moments taking place before you however… But it was really great to just be able to enjoy what was around me at the time, being my mister man husband.
So here in all of it's IPhone glory, creatively and artistically enhanced thanks to Instagram Early Bird filter… Viva Las Vegas, a la Jake and Melissa style.
Blurry & in love,
-MB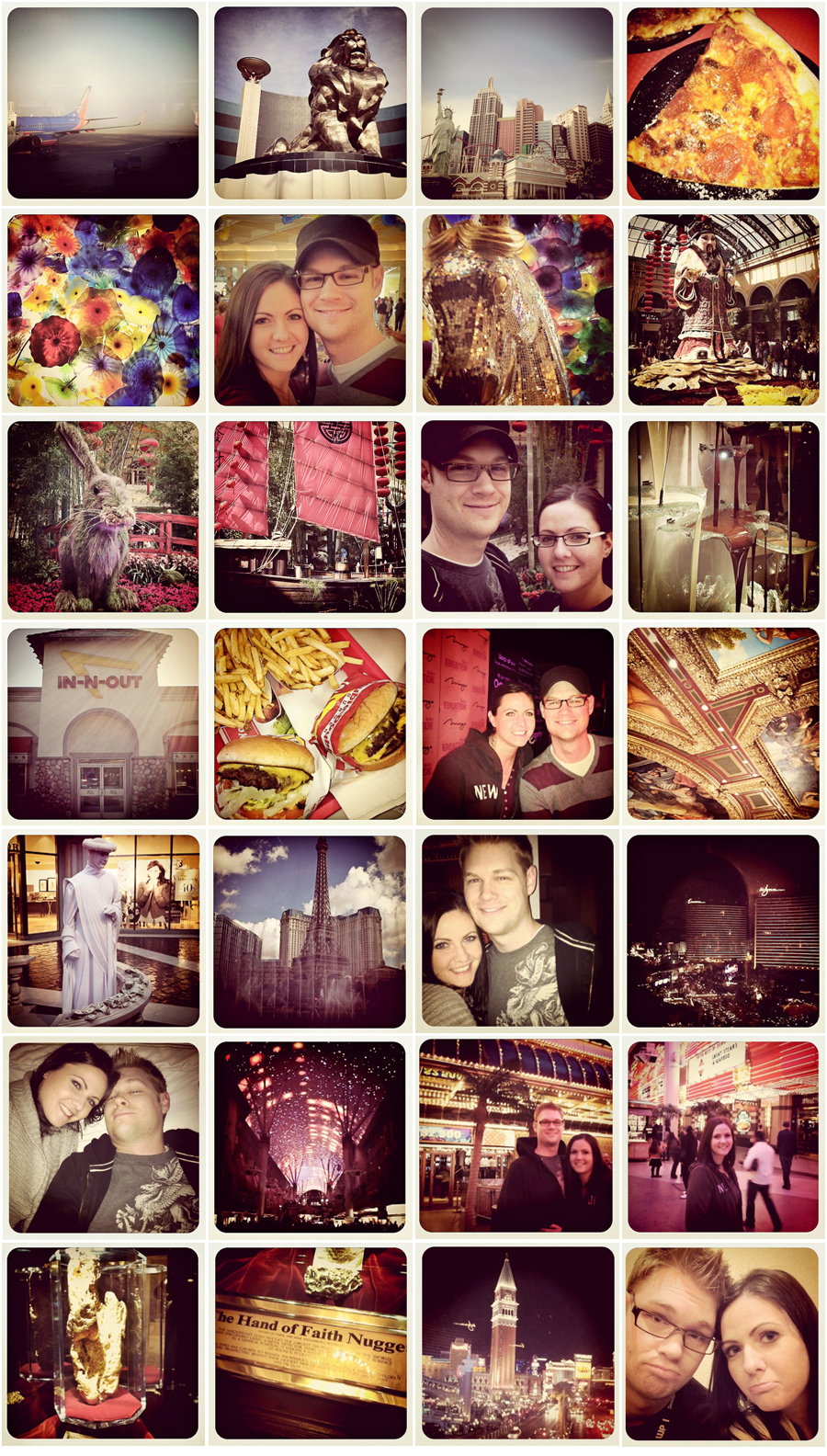 Melissa Beck
is a professional Wedding Photographer and Engagement Photographer who has been
featured
on several blogs and publications.
Melissa Beck Photography
is a Wedding Photography Studio specializing in Modern Wedding and Engagement photos in Maine, New England, Kennebunk, Portland, Freeport, Falmouth, Yarmouth, Cape Elizabeth, Denver,Colorado and the Rocky Mountains.
Contact
Melissa Beck Photography to be your Maine and Colorado Wedding Photographer today.