Man what a year! I can happily say I have been truly blessed beyond imagination with where I am at in life.
This weekend (wait, who are we kidding, this whole week) has been full of such joy and celebration! It all began Thursday evening when Jake and I headed out on a birthday date. We were all dressed up and ready for a real adult, wine drinking, low light, great conversation dinner. And it was just that. It was so great to reconnect just the two of us. We wanted to try something new, and new in downtown Brighton… Well that was hard to do.
We found this slightly little dive like Italian Eatery, Pinocchios. It was cute, quaint and full of red and white checkered table cloths. There was soft romantic live music being played and the garlic sticks… Yum. It was actually pretty great and honestly caught us off guard. Sometime the smallest little authentic places can do that to you.
(My Oma is visiting right now from CA and she had been staying with us for a few days. It was such a blessing to be able to have her and Lila be able to spend this time together. I know they will both cherish it.)
Since we had the whole night ahead of us, we went out for good ol' fashioned ice cream. One cup, two spoons. As the night passed, it was really wonderful to be able to talk about life. About how much this year has changed, how it has changed us, and what the future holds for us. I am excited. I have a feeling 29 is going to be a wonderful year!
As we continued to spend the week celebrating, Jake and I had an entire day date on Saturday too. (We were pretty spoiled this week with Lila being loved on by grandparents). We began the morning at Duffy's. If you have not experienced a Duffy roll, run as fast as you can to go get yourself some. I actually tried to talk Jake out of going here for breakfast because I had never had them. That would have been a HUGE mistake. Huge. After an awesome breakfast complete with fresh squeezed orange juice, we were off. Off to spend the entire day doing what ever I wanted…
What is that I wanted to do you ask? Well my dear friends, we spent the day hitting up practically every antique and consignment store I could think of. Jake even admitted, and I quote "this is fun" I found a few special treasures and hidden gems amongst the piles and I am pretty excited to show them to you all… Soon. Very soon.
All and all, it was a wonderful weekend. From the bottom of my heart I say thank you to all of you who helped in making my birthday so very special with all of your love.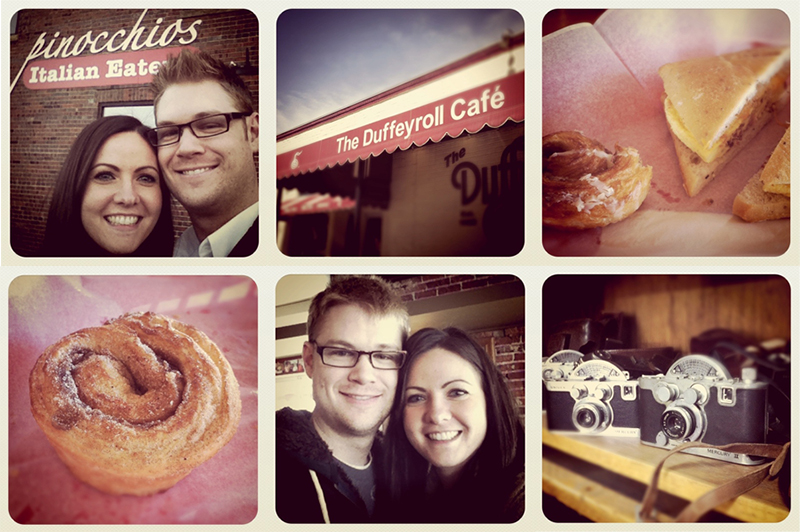 Melissa Beck
is a professional Wedding Photographer and Engagement Photographer who has been
featured
on several blogs and publications.
Melissa Beck Photography
is a Wedding Photography Studio specializing in Modern Wedding and Engagement photos in Maine, New England, Kennebunk, Portland, Freeport, Falmouth, Yarmouth, Cape Elizabeth, Denver,Colorado and the Rocky Mountains.
Contact
Melissa Beck Photography to be your Maine and Colorado Wedding Photographer today.