Ikea. Yes… I Love You.
1084 round trip miles of love. 16 hours and 52 minutes of driving time worth of love.
The story went a little something like this…
Me: "What are your plans for this weekend?"
Jake: "My plans? Nothing, I don't think. Why??"
Me: "Want to go to Ikea to get cool furniture for the new house?!!!??"
Jake: Um, where is there an Ikea?"
Me: "Utah!!! Come on, it's not thaaaaaaat far."
Jake: "8.5 hours away??!! Are you serious? You are serious aren't you??!"
Me:
We packed up and we left for Fort Collins at 2 am on Friday night. We dropped of the pup at my parents and then picked up my brother. I mean, we had to leave then. The U-haul trailer rental place closed at noon, and we needed a trailer with the shopping I was planning on doing!
Yes, I am serious. We drove to Draper, Utah to shop. (And our house looks great now, by the way) This is a kind of love that runs deep. And I am thrilled to say today Ikea announced they will be opening there doors on July 27th, 2011!!
Yippee, Hooray!
Maybe now we can stop always having to stop into Ikea on vacations… Maybe now we can not have to figure out how to package a rocking chair to be considered a carry on, on the plane… Maybe now we can never have to drive 16, almost 17 hours to have cool looking furniture (again)… Maybe now we can stop being 'those people' who act like the have never seen an Ikea before… 'Those people" who take pictures of themselves outside of the doors, and redo it because the sign wasn't in the first picture… Maybe… Maybe not.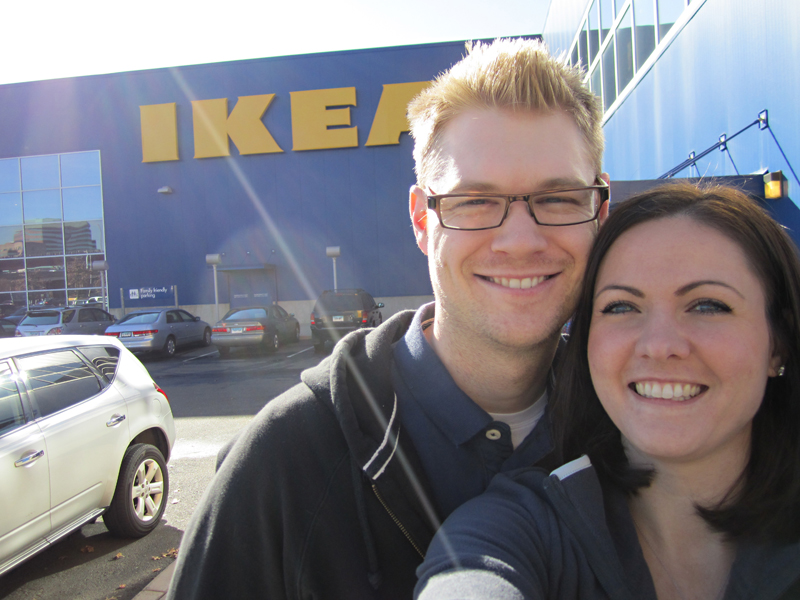 Pic: Nov 2010. Ikea New Haven, CT.
Melissa Beck
is a professional Wedding Photographer and Engagement Photographer who has been
featured
on several blogs and publications.
Melissa Beck Photography
is a Wedding Photography Studio specializing in Modern Wedding and Engagement photos in Maine, New England, Kennebunk, Portland, Freeport, Falmouth, Yarmouth, Cape Elizabeth, Denver,Colorado and the Rocky Mountains.
Contact
Melissa Beck Photography to be your Maine and Colorado Wedding Photographer today.