I stared at the upper right hand corner of the screen. 3:54 pm. Dang. What am I going to cook for dinner…?
3:55 pm. Incoming message from Jake. "Rockies game tonight. Get ready and pack up Lila. I'll be home early." Yippee!! Not only were we going to have a fun little night out, I don't have to cook dinner? Count me in!
I immediately begin thinking of sitting at the game with a tiny person squirming allll night on our laps…
Huh… Invite Grandma and Grandpa?! Yep! Now, armed with 4 laps for her to stay entertained on we were set!
With a tiny person, a bag full of tiny people things, a backpack to carry the tiny person in, the tiny person, the mama, the papa, the grandma and the grandpa, a rain delay, greasy fries, beer, hot dogs, cinnamon tornadoes… You can now see why we decide to only have the phone and point and shoot cameras.
Enjoy our night out through the world of our terrible cameras.

We sure did!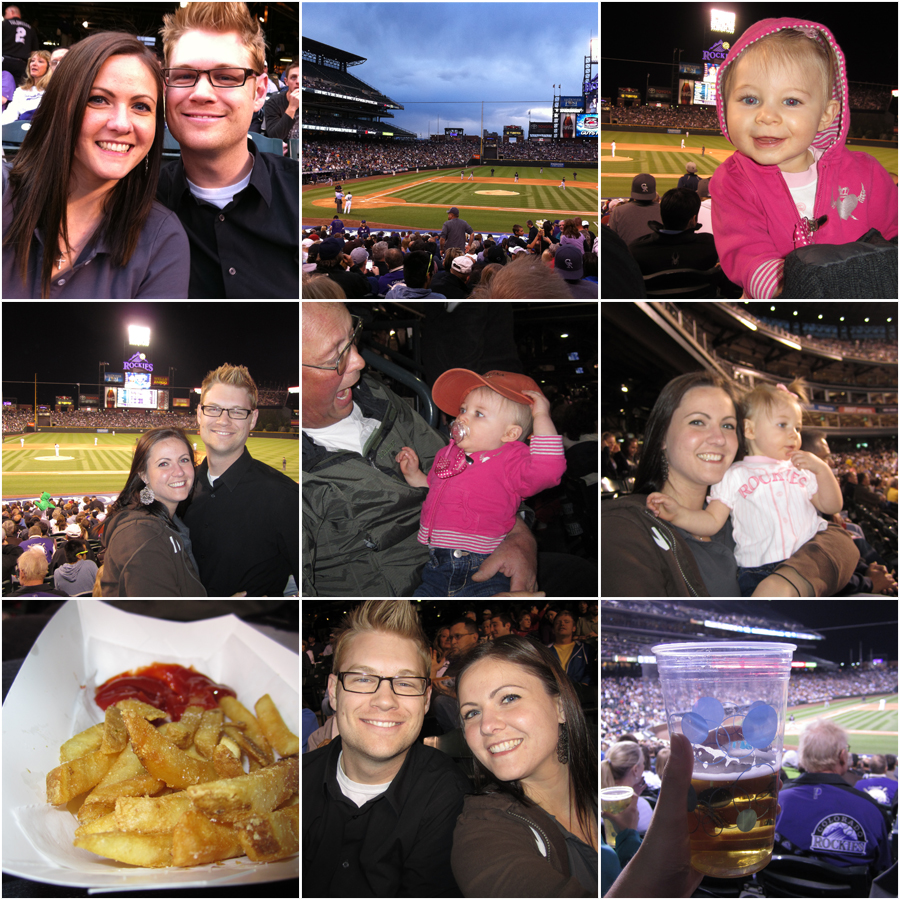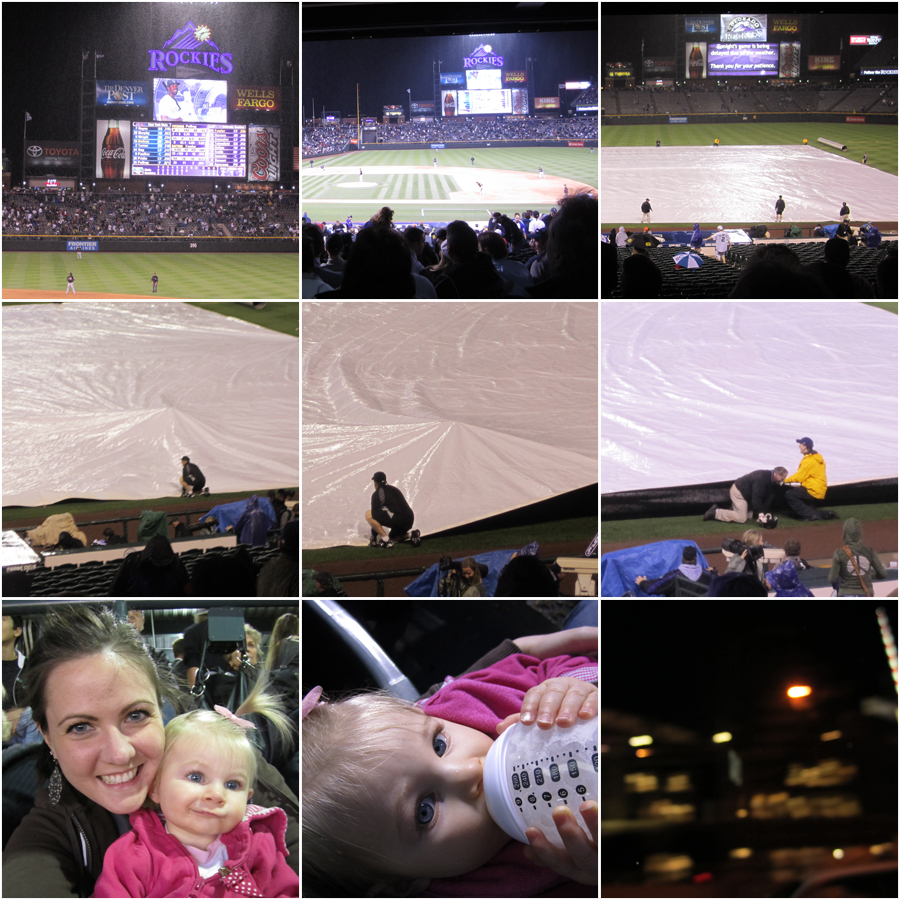 Notice the giant lump under the rain tarp up there? One of the grounds crew guys got slightly mauled by the tarp when they were unrolling it. So the other guys trapped him under there for a bit. He did make it out okay. I am sure it was all in good fun. The crowd sure did get a kick out of it!
Melissa Beck
is a professional Wedding Photographer and Engagement Photographer who has been
featured
on several blogs and publications.
Melissa Beck Photography
is a Wedding Photography Studio specializing in Modern Wedding and Engagement photos in Maine, New England, Kennebunk, Portland, Freeport, Falmouth, Yarmouth, Cape Elizabeth, Denver,Colorado and the Rocky Mountains.
Contact
Melissa Beck Photography to be your Maine and Colorado Wedding Photographer today.