If you have been wondering where I have been these last couple of weeks… Well take a look at this little face! She is my world and my world is about to turn one. ONE! On Friday. It is nuts, I know… The year has flown by and it is so bittersweet to me. These last few weeks I have been soaking up the kissy faces and giggles. The wiggly worming and snuggle buggin'.
This is the little face that has consumed my life and melted heart. This is the face I have lost myself in. This is the face I am squishing when you don't see blog posts, or updates on here.
So I ask you to please hang in there! Her big girl, (my baby is turning one) party is this weekend. I think I will be back and around after that. However, with these smoochy kissy lips can you blame me for taking a fews days off?! 🙂
Sloppy smooches and sweet lovin' to you all today!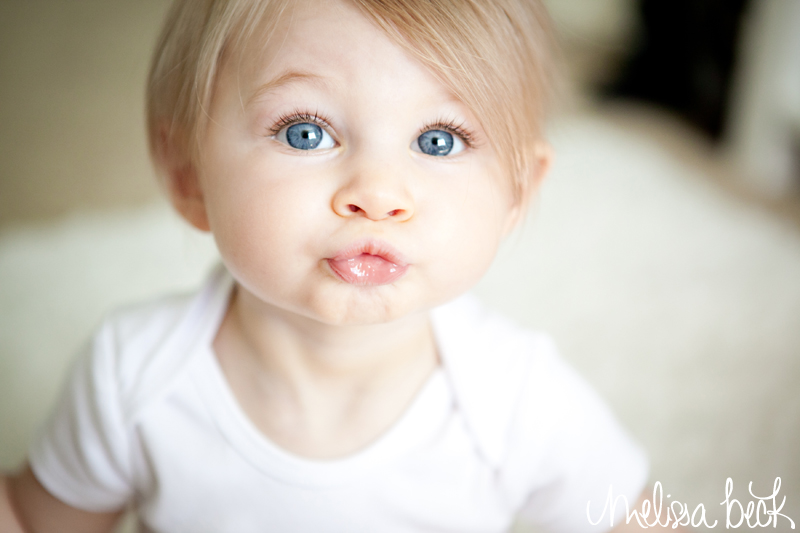 Melissa Beck
is a professional Wedding Photographer and Engagement Photographer who has been
featured
on several blogs and publications.
Melissa Beck Photography
is a Wedding Photography Studio specializing in Modern Wedding and Engagement photos in Maine, New England, Kennebunk, Portland, Freeport, Falmouth, Yarmouth, Cape Elizabeth, Denver,Colorado and the Rocky Mountains.
Contact
Melissa Beck Photography to be your Maine and Colorado Wedding Photographer today.