It was date night. We were out shopping, strolling in and out of the stores deciding where we should go for dinner. Walking into Bath and Body Works, we carelessly wondered through the store… We had two items picked out and it was their buy two get one free promotion going on.
I only needed one item. But in a sea of thousands of products it was hard to narrow it down. I had two items in my hands. Two completely different scents. I had to choose. Would it be Country Chic or Sea Island Cotton?
Here we have: Country Chic. An effortlessly sexy blend of sparkling lemon, bright wildflowers, and spring woods inspired by the fresh air and natural beauty of America's countryside.
And then: Sea Island Cotton. A clean scent, inspired by pure white cotton flowing in fresh ocean air.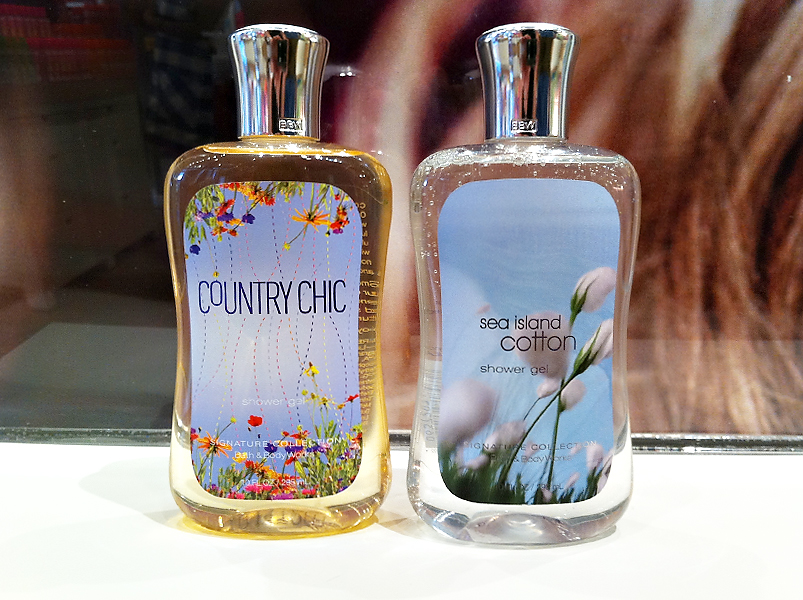 I felt like this was a moment full of pressure. A moment full of asking who am I? Do I get what I think, or what I know I want? What I think I am or what I want to be? It was this ridiculous moment!! Were the names of these products seriously about to define the entire existence of my style??
Then I started relating it to my photographic style… Is it sun kissed fields or crisp cool skies? Big lonely old trees or bails of hay? It came down to one single decision. Which would it be…?
We settled it like any grown adult would do. Behind the back, one in each hand, slowly mixing them up. Then I made Jake pick. We came out with Sea Island Cotton. And although deep down I know I am more Country Chic than Sea Island Cotton, I will always have a place in my heart for the 'pure white cotton flowing in fresh ocean air'.
Although… It isn't about a style or location that defines you or the name of a product, or let alone even that particular product its self. Are there brands and product that we love and are loyal too…? You bet! But do they really define you and your style? Who you are? Do you let tangible items define you and your life, you look, your beliefs, your clothing, you home decor…
Your style isn't about one thing. It isn't created overnight, and it defiantly isn't based on products or locations. It is about what your heart holds. Built from life's passions and your heart's desires. Based on your dreams and hopes… Your experiences in life. What you love…
Maybe some day there will be a Country Cotton Sea Island Chic out there. Until then I will continue to make my own. Calling it Country Coastal… By blending the fields with the big lonely trees and crisp skies. Mixing blues and grey touched with sun kisses. By decorating with our Colorado coastal vibe and vacationing in Maine, but loving coming home to 360 of the 365 days of sunshine. By photographing couples the in hay fields… By knowing that the names, the products, and the items of this world don't and can't define me.
Until then…
Melissa Beck
is a professional Wedding Photographer and Engagement Photographer who has been
featured
on several blogs and publications.
Melissa Beck Photography
is a Wedding Photography Studio specializing in Modern Wedding and Engagement photos in Maine, New England, Kennebunk, Portland, Freeport, Falmouth, Yarmouth, Cape Elizabeth, Denver,Colorado and the Rocky Mountains.
Contact
Melissa Beck Photography to be your Maine and Colorado Wedding Photographer today.