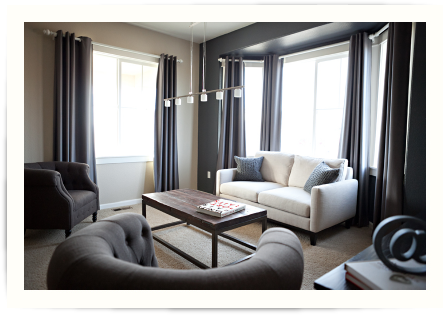 We think a great personal connection is key to capturing great Wedding Photography.  We have created a meeting space for our clients in our home because we want to invite you into our lives the way you have welcomed us into yours.
Our home and the way we decorate it reflects so strongly on our personal style, who we are as people, and as a photography studio.  Cozy, classic, simple, and full of love.  We would love to have you over as our guest as we sit back, chat, and get to know each other better!
While we enjoy some wine and appetizers, you will receive all of the information you are looking for.  We want you to feel confident in the decision you are making when hiring your Wedding Photographer.  Being able to have you over to just relax and hang out, gives us a chance to really focus in on who you are as a couple, not to mention all of your wedding day must haves.  We want you to leave feeling confident with your decision, that all of your questions have been answered, and trust that you will be in good hands with MBP.  For a full look into our meeting space, click on any of the images image below.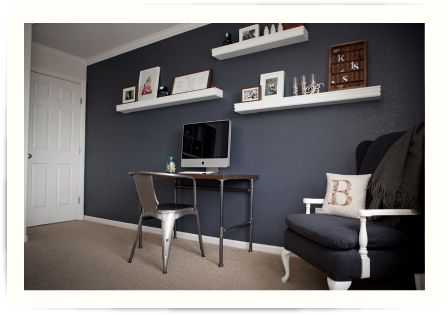 We believe that you should be surround by things that spark inspiration and creativity.  A personal collection of treasures, new or old, that allow you to remember and dream about the stories that made each item so special to you.
That is what you will find on our inspiration wall in our office.  Anytime we need a little pick-me-up of creativity, we turn to those treasures while we are hard at work turning our images into your memories.  A couple of family photos, grandpa's vintage cameras and printer tray, a simple reminder to dream big, and a collection of keepsakes from the coast of Maine, is all it takes to keep us motivated and working hard to deliver the absolute best Wedding Photography we can.
Not only is it pretty, but it is functional too!  We always have the latest and greatest software running and systems in place to make sure you receive the best photographic images and experience while working with MBP.  You can trust that we take great pride in securing your images and files, so you can be confident that we will never lose a single precious frame.